Modern-day real estate transactions often include purchases of homes that reside within communities governed by a homeowners association, also known as an HOA. Some buyers love the HOA for what it offers while others eye-roll and rebel against the idea of a governing body having control over what they do with their own home. And, not all HOAs were created equal. Each homeowners association is governed differently and has a unique set of bylaws, so you've got to understand your particular association and what living under its governance means for you. Here's your home buyer's guide to homeowners' associations.
🏠

What is an HOA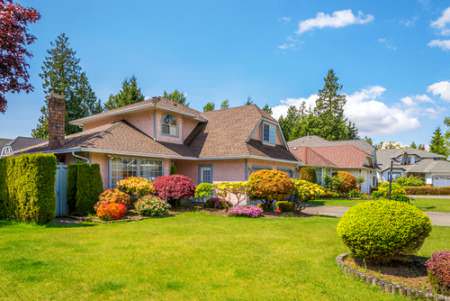 An HOA, or a homeowners association, is a governing body that oversees and maintains the integrity of a community through a designated set of bylaws and guidelines.
Many new construction neighborhoods are master-planned communities, meaning they're designed with extra amenities and features, many of which need maintenance, such as a swimming pool or fitness facility. These communities almost always include a Homeowners Association to oversee the maintenance and upkeep of community resources.
📋

Examples of Rules and Regulations
The HOA's main objective is to protect and preserve the integrity of the neighborhood. Imagine that you buy an expensive home that you had to save and work hard to purchase. Then, someone buys the house next door and uses their front yard as a parking lot for broken cars. The neighbor doesn't maintain their roof or the paint on the house, and within a few years, the house looks like its occupied by squatters. Suddenly your home value is decreased because your neighbor's house tainted yours. Homeowners associations prevent that type of activity from taking place by outlining and enforcing certain guidelines.
Guidelines and regulations vary from one association to the next, but in general, there will be requirements regarding how you manicure your landscaping, where and how you store vehicles or other items on your property. You may find yourself restricted to a specific color palette should you ever choose to paint your home. All things considered, these regulations do enforce a tidy neighborhood that looks uniform, well kept, and holding its own regarding value.
✍️

Consequences and Penalties
Community members in violation of HOA guidelines usually get a letter in the mail first to notify them of the violation and requesting compliance. There will be a second letter, not so nice, and a third. Eventually, though, you may find yourself facing written warnings, monetary fines, having a lien placed on your property, or even worse – an eviction notice! It's rare that homeowners associations push the legal envelope to that limit, but it can be done, so make sure you're willing to comply with your HOA's rules and regulations before you move in.
💰

You Pay for Your Membership to Your HOA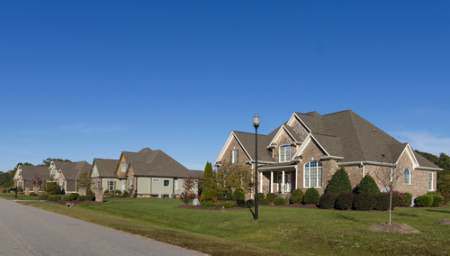 You do not have the right to opt out of an HOA membership if the home you want to buy is in an HOA governed neighborhood. And, even though you're "forced" into the relationship with your new homeowner's association, you have to pay them for their services. HOA fees or dues usually equate to a couple of hundred dollars a month or more, depending on the area and the association. When you're house hunting, consider HOAs when you're establishing your home-buying budget.
📄

Your Turn at the Helm?
Some HOAs require that homeowners take turns serving on the board whereas other associations may never ask anything of you. Make sure you read and understand the terms of the agreement from any HOA before you join. If you don't want to serve for a year as the treasurer of your HOA, you may want to rule out looking at properties that are situated within communities governed by homeowners associations.
😃

Conclusion
Talk with your professional real estate agent about the pros and cons, advantages and disadvantages of purchasing a home within a homeowners association. Remember to read the bylaws thoroughly before agreeing to membership. Educate yourself about your HOAs expectations of your time and service, so you know if you need to take your turn in an active board position. Finally, make sure you estimate the cost of your HOA fees into your home buying budget.
Your real estate agent is the best source of information about the local community and real estate topics. Give Shane Zuspan a call today at 760-422-3042 to learn more about local areas, discuss selling a house, or tour available homes for sale.